Camille Turner has returned to her home town of Rotherham to open her new business, a childrens play centre. She said she left to pursue her education but in reality she was driven away by the antics of fellow pupil Dylan Ball, whose parting shot, a photo of Camille in tight shorts, earned her the nickname Camille Toe.
After swearing revenge as she left the school gates behind her, Camille is reunited with a now older and apologetic Dylan who wants to be friends. She'd tell him to go to Hell but he does genuinely seem sorry. Plus he's also matured into one sexy male. It's so unfair.
But does Dylan really want to be friends or is it all an act to embarrass her once again?

Includes a Yorkshire/British glossary to teach you some rude slang ;)
This was just what I needed after my first shift back at work and after not reading for so long. I needed something fun, short and energetic to boost me! And Andies Balls did not disappoint.

Loved the story line it's so refreshing to have something different to your usual girl meets billionaire gets controlled and falls in love! Some amazing character building my only pitfall was I wanted to know so much more but you never truly get this with a novella.

The northern slang for us Brits was amazing and again extremely refreshing to have something so different but still familiar. This novella took my back to my youth and to where I am now and you look back and realise the people you went to school with aren't who they used to be.

I look forward to Snow balls, Andie has done an amazing thing by releasing this series of novellas and I actually look forward to getting to know the characters better as if you would with a full length novel. Something special by an amazing author!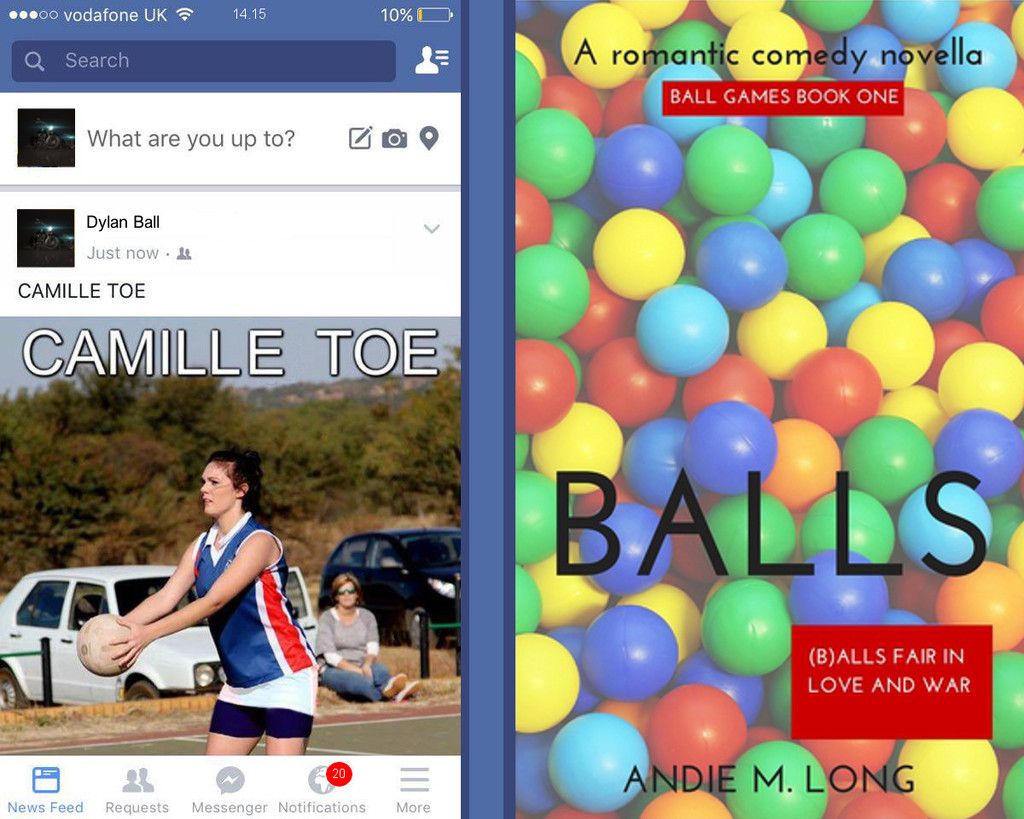 You Can Purchase BALLS HERE:

Amazon UK
Amazon USA
Amazon AUS
Amazon CA

Posted on: 3/6/2016 - Posted by: Francessca Webster