The Quiet One

Mikaela Washington, the middle Triplet, has always been labeled the quiet one. Her parents claim her as the introvert or just shy. Of course she was, what other role could she take? All the others had been fulfilled.

Going away to college with her sisters was always the plan until unforeseen circumstances push Mikaela into a dark corner she can't get out of. Her sisters think she's just being more unusual than normal and her dad barely notices. The only person she can trust and confide in is her mom.

She stays back and lives at home with her parents. These years are difficult, but she manages to find a career and go to therapy. During this time she learns her family home is not what it seems. She sees and hears things that her sisters know nothing about. Then when her mom suddenly dies she's left to deal with not only her tragedy, but also the secrets of her family.
Finally Mikaela realizes it's time… time to move on, live on her own like her sisters and try to start new. When she moves to California she finds the job of her dreams and the man of her dreams attached to it… Ryan Chambers.
Melissa's book in The Washington Triplets is very different from the others and really is a brilliant ending to the series. I've followed this journey and I have to say (Sorry Michelle and Danielle) but this was my favourite just because it had that dark edge to it! I love my dark reads and this really did work for me without been to graphic or dark.

Melissa skills I find improve with each book I read she captivates you and holds you there until she wants to let you go. I love the way in which Melissa go's back and forth from present to past with such ease, it adds true depth to the story and for this book it is essential that you know where the story began.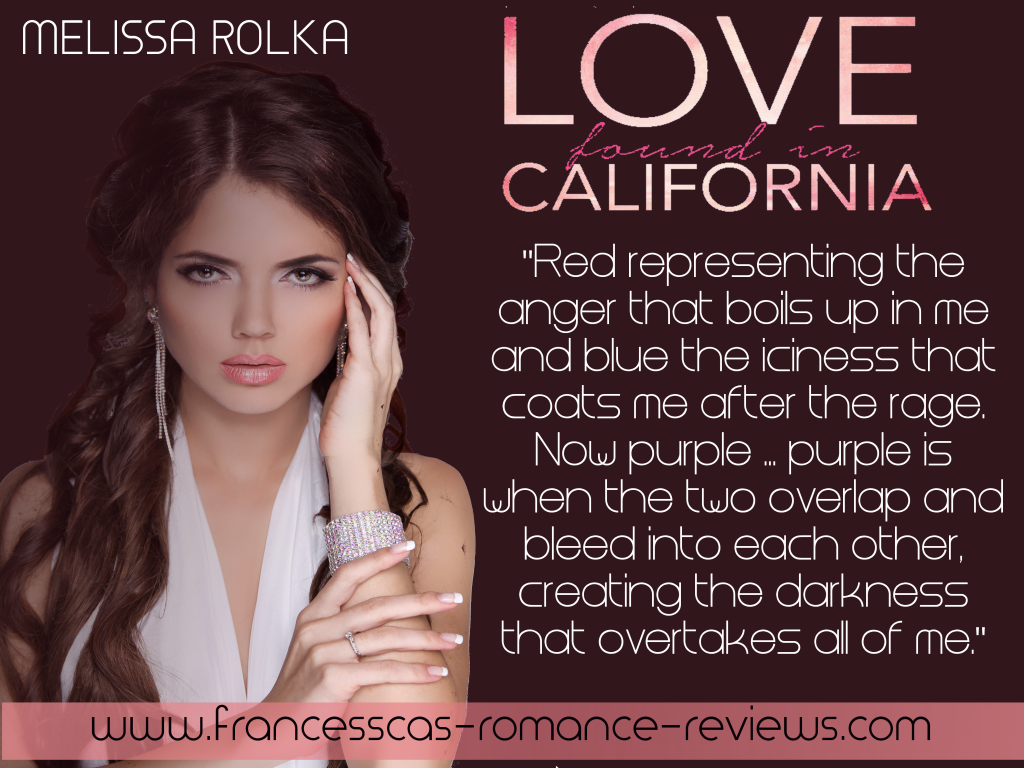 I love Mik, you can see the fighter with in her the strength that she doesn't really realise she has! I love that she doesn't see her own strength and that she isn't one to be defeated by those decisions that were out of her control.

And then there Ryan! My Oh My Ryan, if you ever get bored of our Mik you know where I am! You can tell from the very beginning how much Ryan loves her, his passion, his fight and the way in which he will not let anyone hurt her whether its her past or present!

The only thing I will add is that I wanted more SEX, but this is a novella so I would more than likely be complaining if there was too much that there wasn't enough story so I agree with Melissa on this any more would have spoilt the story line.

So The Washington Triplets have come to an end but I look forward to more book from these three incredible indie authors!




PURCHASE LINKS

Amazon UK
Amazon USA

STALK MELISSA

Facebook


Posted on: 10/7/2014 - Posted by: Francessca Webster