Companion novel to The Alphabet Game. Can be read as a standalone.

Ronnie Huntington-Jones is expecting a proposal from boyfriend Col. Instead she receives a huge shock. With best friend Stella now in New York, Ronnie feels she needs some time for reflection and sets herself The Calendar Game; a different project each month to re-evaluate her life.

Finding herself with celebrity status after a memorable Morning TV interview; Ronnie's path crosses again with that of Harry Taylor, ex-footballer and potentially the person who tried to murder her.

With backstabbing, sex, lies and ladygardens, it's going to be quite a year for Ronnie. But at the end of it, will she still have love?
Firstly, I have to say that Marie from Surrender to Books said that this was a book I should read considering the current frame of mind I have been in just lately. I have to say she couldn't have been more right.

Don't you just love it when a book talks to you and asks those life questions that you could never quite wrap your head around? Well Andie seems to have the answers to life along with a light hearted fun read. This book was in no way predictable and I could not for the life of me see where it was going! I was surprised by Ronnie's decisions but at the same time felt that they made complete sense. I loved this book it was a fast read which I devoured in one night. A great story line with just the right amount of drama, heartache and humour. Just what the doctor ordered.

This book shows life in all its glory. It's never as simple as "The Calendar Game". We may be able to set goals each month to where we want to be, but life will take us on its own journey. We just have to learn that no matter where life takes us we get back up and keep chipping away at it. Life is about self-discovery, about understanding who we are and until we accept who we are ourselves we will never achieve where we want to me. For Ronnie it becomes apparent that eventually she got where she needed to be but life took her the long way around. Like I said earlier this is a heart-warming read with a hidden meaning. Even her journey with her young friend who understands the world from a child's perspective makes us know that life's for living, for getting back up and not staying down. Sam is the one of my favourite characters and I would absolutely love to read about Mike and Nina's story....
Are you listening Andie? Writing that story is a complete must! Thank you so much to Andie this was just what was needed. An excellently written story with what can only be described as one of the most feel good stories I have come across.

I leave you with a quote (food for thought). This quote will always stick with me. "When a defining moment comes along you can do one of two things. Define the moment, or let the moment define you" ~ Tin Cup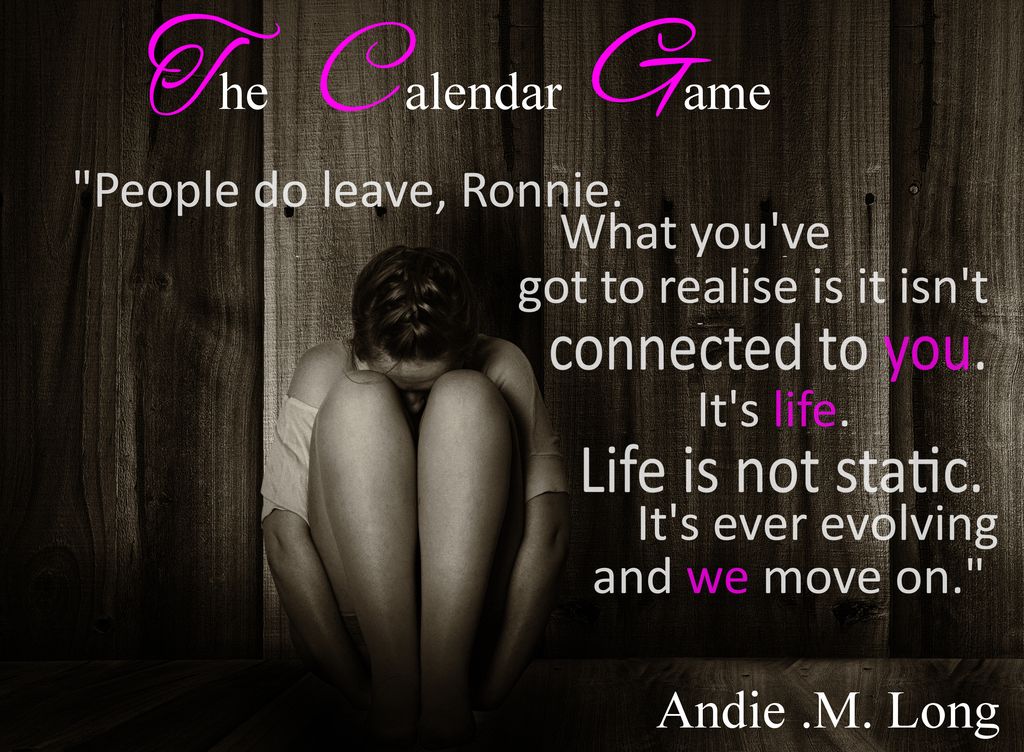 Purchase Links

Amazon UK
Amazon USA
Posted on: 10/6/2015 - Posted by: Francessca Webster