Meet Tash; voluptuous, smart and sinfully sexy. She's all about having a good time and moving on from men who don't come up to scratch. A born organiser, Tash plans a naughty girl's weekend in Marbella for her friends.

Sun, sea and sex are the only things on the girls' agenda, but Tash didn't plan on hooking up with a hotty like James.

James is a sexy firefighter; a man who can rescue kittens, put out fires, and make lady's knickers wet without even using his hose. When Tash and James get together temperatures soar, as James introduces her to a side of herself she'd never met before.
I have had the honour of meeting Kelsey she is a woman with many hidden talents the latest been an up and coming author! Three women on a mission to break the rules and live life to the full! Girls Breaking The Rules kept me captivated and wanting more. Kelsey has an amazing talent for writing such a witty, sexy and humorous story. This story went from witty to sexy to HOLY HOTNESS in 20 seconds flat!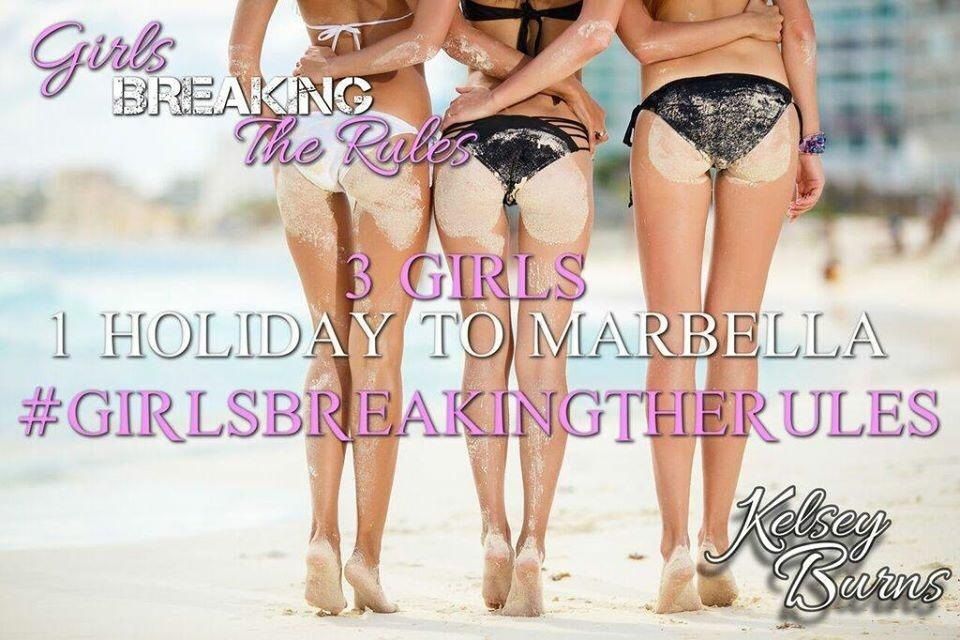 I am usually not a great fan of novellas just for the simple fact that just as your getting in to it the story comes to an end. However with Tasha's story this is not the case it's fast paced and draws you in from the very beginning. This has a great storyline hidden inside a quick sexy read. I can't wait to get my mitts on to Alexa's story and be captivated some more by Kelsey's clear talent as an author.

All the girls have amazing characteristics which you can relate to in some way or another, they feel "real". This is most definitely one to add to your TBR list and will not disappoint! Now I wonder where Alexa's story will take me?

Kelsey's passion for reading shows within her writing, one very talented individual who's prospects for the future are high.

You can Purchase Girls Breaking The Rules - Tash Here:

Amazon UK
Amazon USA

Stalk Kelsey Here

Website
Facebook
Twitter
Goodreads
TSU
Amazon Author Page

Posted on: 8/5/2015 - Posted by: Francessca Webster