This book is for mature audiences 18+ It contains explicit language, drug use and sexual content.

When Delia (Lia) Norman meets Rock Royalty Colter (Colt) Slade unexpectedly after her boyfriend of 4 years breaks up with her, sparks fly immediately. Lia's ex always told her she was dull and boring, she was no fun at all, and he was right. Colt tells Lia to do something exciting - be spontaneous. So she moves out of her comfort zone and goes on tour with the most famous rock group in the world 'Slayed'.

How will Lia deal with being pushed out of her comfortable life and into a world of chaos, paparazzi, screaming 'evil minion' fans and most of all the idea that maybe there is love just around the corner?
Where to start with my review? Well...What can I say? I even spent a few days trying to get my head around it, but here goes. KE Osborn has done an amazing job with this book, she had me drawn in and I wish I had more time to spend just reading because I really did not want to put this book down.

KE Osborn has made the characters REAL! Ok, so you may not like them but I don't think you are supposed to! Lia at times annoyed the hell out of me with her prim and proper ways but this is just Lia, KE Osborn didn't want me to fall in love with her she wanted me to see her grow and adapt to the "real" world.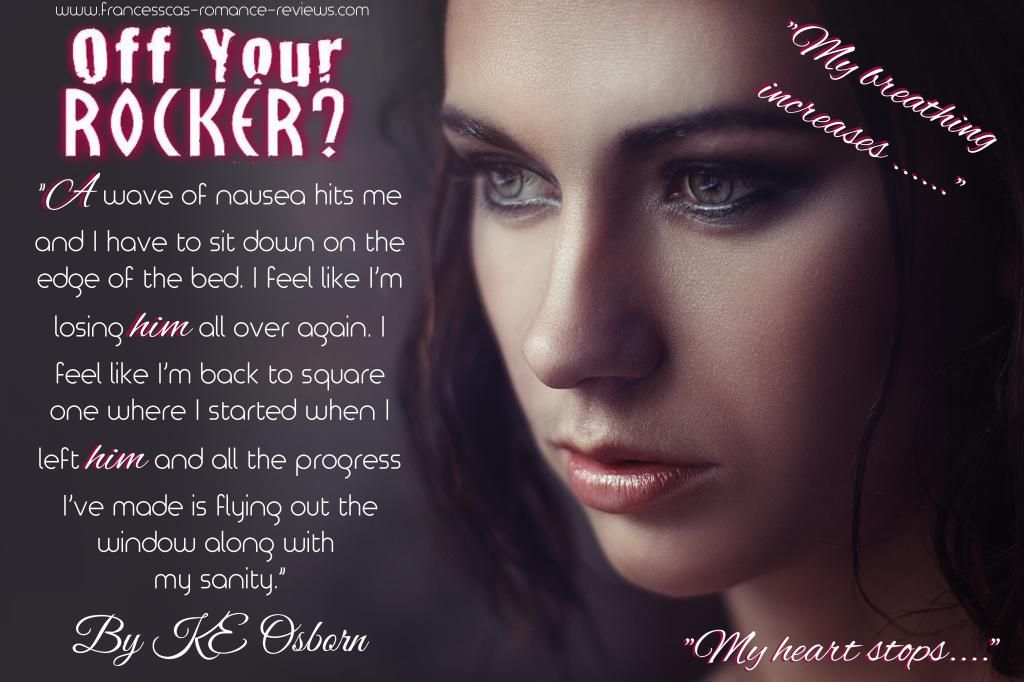 KE Osborn approaches sore subjects surrounding drugs and rock & roll. If you don't like to read about these experiences then this isn't a book for you so don't read it and expect to like it. The author does a fantastic job at focussing on addiction and how it can take away all that you love in the blink of an eye. I loved the realism of the book - it shows true to life experiences and what addiction is about, beautifully written by KE Osborn. It was captured perfectly. (Talking from witnessing someone with a drug addiction who eventually lost everything.)

There were times when reading where I really wanted to punch them both their relationship was "EXPLOSIVE" and colt was dominant and at times overbearing but in a way that actually made me like him! As odd as it may seen there was something about him; maybe it was the way he manhandled such a prim and proper lady!

BUT ..... OMG ..... How could you leave me hanging like that????? Great ending to an amazing book! I love my cliffies though especially when there is book 2 just around the corner (PRE ORDER LINKS ALREADY AVAILABLE LADIES). I think this is a book that should be given the credit it deserves and KE Osborn has truly outdone herself with this baby! Thank you for such an explosive and overpowering read!

Purchase Links:

Amazon UK
Amazon USA
Barnes & Noble
Kobo

Stalk KE Osborn here:

Facebook
Twitter
Posted on: 10/30/2014 - Posted by: Francessca Webster