The Rebel

Mya Washington is a rebel. Or at least, that's what her family has always said. As the youngest of a set of triplets, she has always been the more rebellious of the three…even though she never considered herself a rebel.

Outspoken? Yes.

Rule Breaker? Sometimes.

Trouble Maker? Nev—occasionally.

Growing tired of being typecast and misunderstood, Mya moves to New York looking for a fresh start away from the life she grew up in and out of the shadow of her older sisters. Striking out on her own may have put a strain on the family dynamic, but it's the new beginning Mya was looking for.

But after the unexpected death of her mother, she is blindsided yet again by a wedding invitation she didn't see coming. Her father's upcoming marriage only cements the wall she's put up around her heart. Because if her father could be such an utter disappointment, why should she even attempt to open up to any man?

Enter Colton Davis.
4.5 raunchy stars

I read Love Discovered In New York as part of a virtual book club I have started for this series you can join Here If you wish to join us for book two released in a couple of days. This is the first novel I have read from Danielle Allen and I am pleased to say that it will not be the last.

The story of Mya is inspirational and there are many quotes in the book that are a truly inspirational. I feel that these will stick with me through my life which I have never felt before from a romance novel. Here is one of my favourite quotes from the book which not only stuck with Mya but what I will carry with me.




Mya is a likeable character who is easy to relate to, you find yourself wanting her to open up and be true to herself instead of holding back on something which would help her blossom as an individual. The journey that Mya takes in this book is one that many people will relate to and one that she needed to go through in order to see what you can see through out the whole story. There were times I wanted to slap Mya and get her to wake up and smell the roses.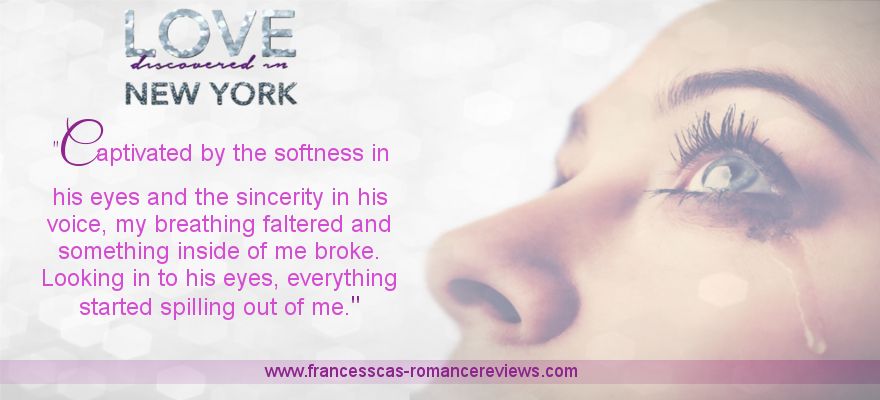 Now on to Colton, he is lovely, not your typical bad boy with a troubled past or one who's controlling or manipulative. He is the type of guy you would want to take home to mum and dad. He helps Mya grow and adapt without her realising, it was so refreshing to have a male role model who was "normal". I have to be honest though I like my book boyfriends to be a little rough around the edges but you can't have it both ways.




I loved this story, I even had a few tears when Mya was reading through her mothers emails, its a heartfelt moment that you feel that you shouldn't be intruding on. I have to say as well this was HOT, the intimate scenes were panty wetting! If you like your adult romance hot you have to read this novel! Danielle has done a wonderful job here and I look forward to reading more of Danielle's work.

Purchase Links

Amazon UK
Amazon USA

You can Stalk Danielle here

Facebook
Twitter
Posted on: 9/12/2014 - Posted by: Francessca Webster