It's Lacey's birthday and her best friend Roxie takes her to their favourite night club. Well into their night, they catch the attention of two undercover rockers.

Cole, the lead singer of rock band, Black Inferno, and his brother Mason decide that they are sick of the after parties and want to go somewhere nobody will recognize them. The brothers arrive at a club where they are sure nobody would listen to their rock music, or at least expected to be seen at a dance club.

Here is where the foursome meet. Cole and Mason find out just how close Roxie and Lacey can be, however the girls have no idea they are spending an intimate night with the infamous Masse brothers. To them, they're just two gorgeous tattooed men who are up for a good night of fun. But what happens when Lacey finds herself drawn to Cole, only to find out he has been lying to her all along?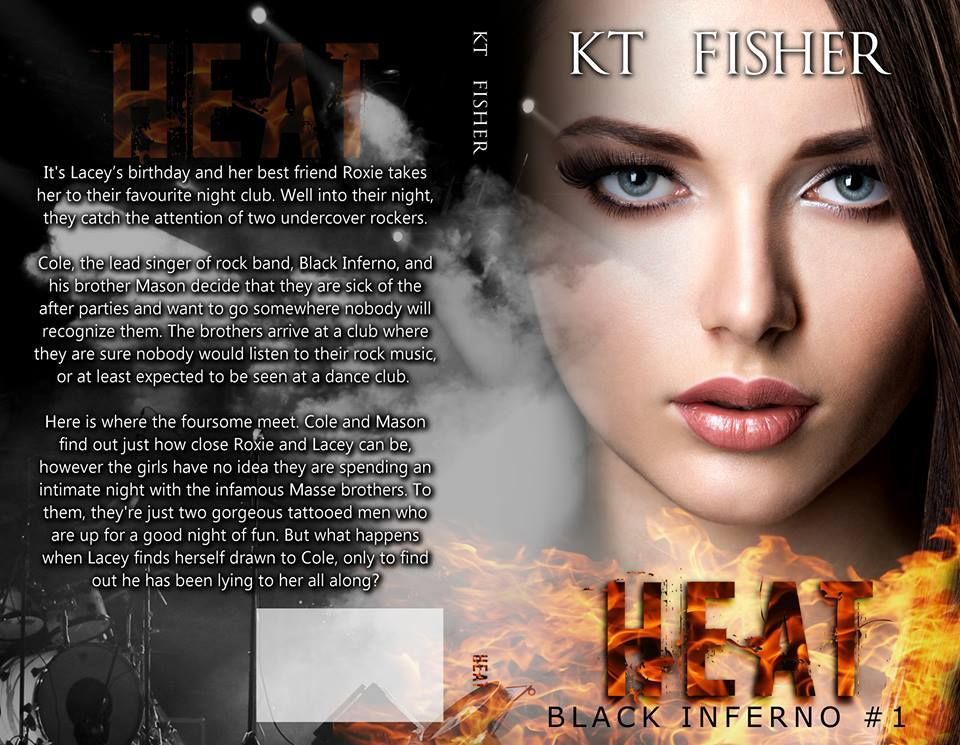 This is a fun short (very sexy) read. KT Fisher has done a great job with this first book in the series. It starts right in the action and is a fast paced read. The Masse brothers are incredibly sexy and damn hot in the bedroom department if you ask me. There isn't too much drama entwined with in the story but enough to keep your interest piqued.

I love KT Fishers joint book with Ava Manello and there severed series which was why I have now moved on to this series and it did not disappoint. They are very different stories and should not be compared alongside each other. One is an MC romance and this is a rock-star romance. This book is a nice HEA ending which leaves promising outcomes for the other books in the series. I look forward to sinking my teeth in to book 2.

If you are looking for a easy read that will keep you captivated this is the book for you. I devoured this book with in a two hour sitting and was just the book to get me back in to the swing of reading again

Purchase Links

Amazon UK
Amazon USA
Posted on: 12/16/2016 - Posted by: Francessca Webster